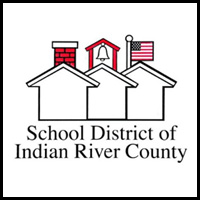 Back to school: New teachers, staff raises in place as classes set to begin
STORY BY CASEY STAVENHAGEN (Week of August 3, 2023)

After a busy summer of hiring 80 teachers and trimming administrative staff to put resources in the classroom, the school district is preparing to open its doors to students on Aug. 10.
"About $1 million we cut from district staff," Superintendent Dr. David Moore said. "I think we intentionally had staff in place to help build systems and capacity over the last several years but we're now to a place, just based on the limited funding that we have, that we want to continue to provide raises."
Over the summer break, the school district reached tentative agreements for 4.5 percent pay increases with its Communication Workers of America chapter – encompassing support staff – and for its instructional employees. The CWA raise had not been ratified by union members as of press time.
Teacher shortages have been a problem for Indian River County in the past, with not enough young teachers coming into the system to replace those retiring or moving on, but Moore said only 14 instructional positions are currently open as the school year begins.
"Unlike a number of surrounding counties, we are in a very, very good space," Moore said. "We anticipate having teachers in every classroom come the first day of school. We hire four people and then four people let us know, 'I'm not coming back.' I'm not sure any district will ever get to zero."
Bolstering the new teachers and increased salaries are new principals at Treasure Coast Elementary School, Indian River Academy, Dodgertown Elementary School and Pelican Island Elementary School.
"They're all internal folks. They've been in preparation programs for the last year or even more preparing for the opportunity to serve as a principal," Moore said.
On the island, Dr. Jessica Keaton is joining Beachland Elementary School as assistant principal. Keaton served as principal of North County Charter Elementary, and as assistant principal at Sebastian River High School and Liberty Magnet School.
"That's someone who's been in our community for a long time," Moore said. "That's someone that the principal actually requested."
Although Beachland did not see any renovations to its campus over the break, Sebastian River Middle School will open a new wing for its students, Storm Grove Middle School and Pelican Island underwent major renovations, Gifford Middle School got new air-conditioning units, and the Vero Beach High School Fighting Indians will be playing on a new $2 million artificial turf football field this season.
"We've completely renovated the field at the Citrus Bowl, moving to the latest technology at the stadium," Moore said. "It's the exact same turf where the (Dallas) Cowboys play."
Heading into the next school year, Moore said the focus is on building on academic success and the rapid improvement in test scores that the district saw the past several years.
"We're only one of four districts in the state, of 67, that are in a better place academically today than we were prior to the pandemic," Moore said. "We also had the fourth highest rate of growth of the 67 counties, so we've done a lot of work to improve where we are, and we just want to continue to build on that momentum."
Parents can expect minimal changes with the same school-day start and end times, similar testing schedules and near-identical academic calendars, as the majority of changes are on the administrative side.