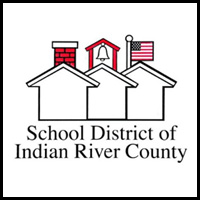 Local NAACP fights directive on how Black history is taught
STORY BY RAY MCNULTY (Week of August 31, 2023)

Appalled and angered by Gov. Ron DeSantis' education curriculum, the local NAACP chapter and other community leaders have launched a grassroots campaign opposing the way he wants Black history to be taught in Florida's public schools.
More than 100 people packed the Gifford Community Center last week, where NAACP chapter president Tony Brown asked those attending the Monday night gathering to write letters to the governor, contact other state and local officials, and recruit neighbors to the cause.
"If you're not at the table, you're on the menu," Brown told the audience, which included as many white members as Black. "We've got to do better. Black history is being lost, stolen, forgotten and maliciously altered."
Brown was especially determined to put pressure on the county's School Board, urging attendees to show up at this week's monthly workshop and business meeting – both were held Monday – to voice their outrage, particularly over the state's plan to require students to be taught that slaves actually benefited from their servitude because it provided opportunities for them to learn work skills.
He also suggested his allies in the room demand the School Board take a stand against the state's directives and stand up for any teachers and administrators who refuse to abide by it.
"We need to let the board know: If you're going to teach our children, you're going to teach them the truth," Brown said. "We also need to let the district known that we hold them responsible – because we, the people of Indian River County, elected those board members.
"And we've got to protect our teachers and administrators who do stand up," he added. "These teachers have mortgages and bills. Some of them have student loans still. We can't expect them to stand out there on a limb and have that limb chopped off under them.
"We've got to collectively let the district (officials) know we're not going to allow you to misuse or abuse those who stand up for all of our children."
School Board Chair Peggy Jones, who earlier this month sent a letter to the governor and education commissioner expressing her strong objections to the slavery-was-beneficial standard, attended the NAACP's community meeting.
Afterwards, she said she hoped the School Board members would, as a group, embrace the NAACP's position and oppose the state's directive. But she wasn't sure how they would respond.
"As I indicated in my letter, I want this standard removed," Jones said. "On a larger scale, my hope is that every school board throughout the state says it will not teach it.
"At the very least, we need to make sure – in a state with a Parents Bill of Rights – that parents can opt out, if they don't want their kids to be taught slavery was beneficial," she added. "We also need to make sure teachers don't have to teach it."
Jones, a career educator who was wildly popular as Sebastian River High School's principal, is among the incumbent school board members DeSantis has targeted for electoral defeat next year. Lifelong Republican Brian Barefoot, a former Indian River Shores mayor, also is on the governor's enemies list.
Both voted to defy DeSantis and approve on-campus mask mandates during the peak of the COVID-19 pandemic. "What's he going to do?" Jones asked. "Target me again?"
Thomas Kenny, a former School Board candidate and local Moms For Liberty staffer, tried to defend DeSantis' directive at the NAACP's meeting, citing a book about Frederick Douglass and the works of two Black history scholars. He argued that those opposed to the standard were rejecting it "for no apparent reason other than the word benefit."
Brown later accused Kenny of attempting to "hijack our meeting" with a "false narrative" and "manipulation of historic events," calling his argument "insulting." He eventually shut down Kenny's oratory, saying, "You can't define us by what two people say. All skin folks aren't kinfolk."
The meeting proved to be more than an all-talk, no-action pep rally. Sample letters were distributed, contact information was collected and shared, and focus groups were organized to address various aspects of the issues that were discussed.
A sizable turnout was expected at this week's School Board meeting, but Brown warned that the NAACP's allies need to prepare for a long, uphill battle, saying, "It's not going to be a skirmish. It's going to be a war."
The NAACP's community meeting last week was the second of the summer. Brown wasn't sure when, or if, there would be a third.
"I can't confirm it yet, because it's fluid," Brown said. "Every month, it seems, the governor throws something different at us – removing the AP (advanced placement) Black History curriculum, banning books, telling teachers what they can and cannot say … Now it's, 'Slavery was beneficial to the slaves.'
"All we can do is punch and counterpunch, and refuse to go away."
Brown is optimistic, though – because he saw something different in the faces in the room.
"I see a new genesis, a new beginning, and all of your voices need to be heard," Brown told the audience. "We've got to fight. We've got to be vigilant. We've got to be consistent."