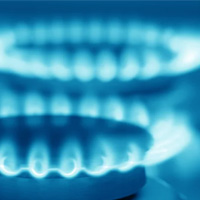 Natural gas service to island a step closer
STORY BY LISA ZAHNER (Week of August 24, 2023)

Residents of John's Island hoping to cook holiday feasts using natural gas this year are now one step closer to getting that Christmas wish as the Indian River Shores Town Council this week takes up a long-awaited franchise agreement with the Florida City Gas company.
The proposed utility contract is available on the town website for those who cannot attend Thursday's council meeting in person. Shores Mayor Brian Foley hoped the legal teams would produce a draft agreement back in April, but negotiations dragged out.
Spanning 14 pages of mostly standard contract language, the 20-year, non-exclusive franchise agreement with Pivotal Utility Holdings (DBA Florida City Gas) precludes the town from competing against Florida City Gas by providing natural gas service on its own.
The agreement does not dictate local rates and fees customers will pay, as Florida City Gas is an investor-owned or "public" utility, part of NextEra energy – the parent company of Florida Power & Light.
Island residents who already rely upon propane gas will also need to negotiate the removal of existing propane tanks or equipment, and the conversion of their propane appliances. Florida City Gas does not do this work, so residents will need to find a contractor to complete that job once gas lines are run into their community.
Should the town council approve the franchise agreement on Thursday with no substantive changes, Florida City Gas will then be free to extend its main gas transmission line on Highway A1A out into neighborhoods and gated communities, within some parameters.
"The Franchisee's facilities shall not obstruct or interfere with the public uses of streets, roads, highways or alleys, or create any conditions which are or may become dangerous to the traveling public. Franchisee shall attempt to minimize above grade facilities, and such facilities shall be installed near the outer boundaries of the public rights-of-way when appropriate," the agreement states.
Permitting will help ensure that water, sewer, electric and communications lines are not disrupted when gas is piped into neighborhoods. In other words, the franchise agreement is not a proverbial blank check to Florida City Gas go digging around the town.
"The location or relocation of all facilities shall be made after Franchisee has received all applicable permits, approvals and permissions from the Town and such other governmental entities as may be necessary," the contract says.
In addition to the permitting requirements, Town Manager Jim Harpring said town staff "has been working on a series of easements for the location of regulators and other equipment" to ensure the town maintains its current aesthetic amid the utility expansion.
The various homeowner associations will also need to negotiate with Florida City Gas to determine any day, time or noise restrictions for completing the work – and whether the demand for natural gas service is high enough to justify construction work being done in high season this fall and winter.
Though the gas franchise agreement likely comes too late to realize any benefits for the 2023 hurricane season, natural gas service on the barrier island is seen as a way for residents to run essential appliances and medical equipment, to cook a meal and take a hot shower even if a major storm knocks electric power out for several days.
The Florida City Gas island expansion project, when fully built out, will extend natural gas lines as far north as Windsor and Orchid, south along highway A1A through Indian River Shores and Vero Beach into the Ocean Drive business district.