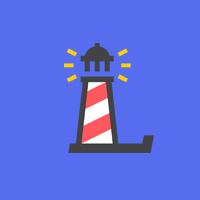 Schools' mental health program staying in place
STORY BY RAY MCNULTY (Week of August 31, 2023)

The highly regarded "Erika's Lighthouse" mental health curriculum – provided to the county's public-school students in grades 6 through 9 for the past five years – will continue to be used to educate them about depression, help them cope with anxiety and prevent suicide.
For the current school year, anyway.
"The mental health program is a go," Eric Seymour, the School District's Assistant Superintendent for Student Affairs, said last week in response to questions raised by Vero Beach 32963 about the popular curriculum's fate here.
There's still uncertainty, however, as Seymour declined to discuss details pertaining to what will be taught and how, saying only that district administrators hadn't yet finalized their plan.
Thus, nobody seems to know to what extent the curriculum will be offered or how it might be amended to accommodate the requirements of a new mental health strategy endorsed by Gov. Ron DeSantis, promoted by his wife and adopted by the Florida Department of Education.
Nor could anyone say whether state officials plan to phase out and replace the "Erika's Lighthouse" curriculum with their new "resiliency" model, which urges teens and pre-teens struggling with mental health issues to rely on their "grit" and "critical thinking" to persevere in the face of adversity and overcome life's challenges.
"That's a good question," said Dr. Phil Cromer, chief executive officer of the Mental Health Association of Indian River County, which provides the "Erika's Lighthouse" curriculum in our district and offers students follow-up counseling.
"The state doesn't want to use the term 'mental health' – they treat it like it's a dirty word – so you can see where that's headed," he added. "And the people at the district level are afraid to say the wrong thing. So it's hard to tell what's going to happen here. I'm guessing it will largely depend on who's on the School Board and what they decide."
At the start of the 2019-20 school year, the state began requiring school districts to annually provide five hours of mental health education to students in grades 6 through 12.
In this county, "Erika's Lighthouse" is presented in science and social studies classes, with students in grades 10 through 12 offered other related programs. Starting with the current school year, however, the state has required districts to incorporate a shift to the new "resiliency" model to students in the sixth through ninth grades.
As recently as two weeks ago, Cromer said district officials had told his team the association's on-campus services were no longer allowed.
In fact, Cromer said earlier this month that the association had no plans to be in the schools this year and, instead, already had changed its focus, increasing its outreach efforts in hopes of getting teachers and guidance counselors to refer troubled students to his facility in Vero Beach.
Sara Ange, the district's mental health coordinator and lead counselor, attributed the confusion about the fate of the "Erika's Lighthouse" curriculum in the schools to her being new to the position – she started on July 1 – and the state providing only vague direction on the "resiliency" program.
Seymour said insurance-related issues also contributed to the delay.
After further inquiries from 32963, the district finally confirmed the curriculum would be provided, though Cromer didn't find out until contacted by the newspaper.
Cromer said last week he didn't know whether his team will still get the full five hours or be forced to share that time with "resiliency coaches" pushing the state's model.
Still, he said he was eager to meet again with district officials to schedule the on-campus classes, which are paid for by contributions from the community and grants – not the school district.
"Nothing is scheduled yet, and it might be November before we can get into the schools, but we're glad to hear we'll be back," Cromer said. "We'll be ready, and we'll make it work, whatever it takes. They could give me a moment's notice, and I'll find a way to make it happen."
Statistics compiled by the school district revealed an alarming spike in the number of students who self-reported having mental-health difficulties – from 1,168 in 2021-22 to 3,146 in 2022-23.
They're in line with similarly troubling numbers across America, where the Centers for Disease Control and Prevention reports suicide is the second-leading cause of death for people ages 10 to 24, resulting in the loss of more than 7,000 lives annually.