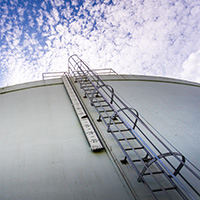 Legislature edging toward checks on utilities like Vero's
STORY BY LISA ZAHNER (Week of February 16, 2023)

Just as many island homeowners are opening their mail to find higher water-sewer bills this month from the first round of at least four steep Vero Beach Utility rate hikes, the Florida Legislature finally seems inclined to force local-government-owned utilities like Vero's to justify their rates to the Florida Public Service Commission.
No bill has been introduced yet, but there's bipartisan support from leaders across the state for reining in the power of municipal utilities that serve customers outside their political boundaries, especially if the utility – like Vero's – siphons off revenues to hold taxes down for city residents (see companion story: Could Vero's utility transfers finally get state scrutiny?).
The Florida House Energy Communications and Cybersecurity Subcommittee has held two meetings to seek information from state utility regulators, legal experts, local officials and utility customers about these government-owned utilities and how they operate. The committee chair invited Vero Utilities customers from the Town of Indian River Shores to speak at the Feb. 9 meeting in Tallahassee.
Shores Mayor Brian Foley and Councilman Bob Auwaerter traveled separately to Tallahassee and both spoke at the meeting, which was televised and live streamed on The Florida Channel. Shores Town Manager Jim Harpring also added his remarks, as did longtime utility activist Glenn Heran, a local CPA who worked for nine years advocating the sale of Vero Electric to FPL.
Foley felt buoyed after the meeting.  "We received a very warm reception from both sides of the aisle," he said.  "They were genuinely interested in hearing what we had to say.  I was encouraged that there was bipartisan recognition and understanding about what they referred to as rogue utilities and that they're going to be exploring a solution."
Shores officials told the committee about the town's 2012 utility franchise agreement, and how Vero has increased rates on town customers in a way that the Shores says does not honor that contract. That story added to what the committee had already heard about utilities from Gainesville to Miami-Dade County. 
What the committee found out from the two meetings was that the setting of rates, the imposition of surcharges, and the use of utility revenues to pay for things unrelated to providing utility services is often arbitrary, with decision making handled by a revolving door of elected city or county officials who, on the whole, are not utility or financial experts.
For example, the Vero Beach City Council approved a multi-year rate scheme hiking rates double digits per year based upon an estimate of how much the construction of a new state-of-the-art wastewater treatment plant might cost – with no actual project bids or financing documents in hand. The new plant has not even been designed yet, and will likely not be operational until 2027 or 2028.
The rate increases appearing on bills this month were programmed based upon a guesstimate from staff and consultants that the new plant would cost $82 million, with total debt service totaling about $156 million.
Vero's customers will start paying those rates years prior to the first shovel breaking ground, or the first debt service payment being due.
What would the Florida Public Service Commission have to say about that if that scenario was presented by an investor-owned utility as part of the rate cases they are required to face.
If utilities like Vero only served customers within the city limits who could vote city council members out of office, and no funds were transferred out of the utility to keep property taxes artificially low, a Florida House committee likely would have no interest in these local issues.
But electric and water-sewer utilities all over the state do serve millions of customers who reside outside their political boundaries. And they do use their utilities as piggy banks to pad their general funds.
As Auwaerter put it in his remarks to the committee members last week, "It's just open season on customers outside the city."
Vero Beach officials contend that the owners of the utility – Vero Beach city residents – have a right to a "fair rate of return" because the city invested in building a utility many decades ago.
Where does this idea come from? The legislators asked this very question at the Jan. 24 committee meeting. The deputy general counsel of the Florida Public Service Commission explained that the "reasonable rate of return" concept was developed for investor-owned utilities like Florida Power & Light, and he wasn't sure how or when it was broadened to municipal utilities.
The rationale for allowing monopoly utilities to turn a profit is that these companies need to pay dividends high enough to attract the private investment needed to build and maintain facilities. Government-owned utilities, however, fund capital improvements by floating bonds that are paid off by raising customers' rates.
If the PSC gains jurisdiction over municipal utilities through a change in Florida Statutes, the PSC commissioners could examine the rationale behind a municipality taking profits from its utility. The PSC could write new rules.
The PSC could also redraw utility service territories if a deal was approved for a different utility to serve customers outside a utility's city limits.
The Town of Indian River Shores' officials are quite excited about these possibilities, as are some south barrier island utility customers like Sandpointe resident Doug DeMuth, who has taken up the late Dr. Steve Faherty's fight on behalf of residents of the unincorporated county against what he called Vero's "predatory rate practices."
"Our major points of contention were that the City of Vero Beach's profits on these (utility) services were used to subsidize unrelated services for Vero Beach residents," DeMuth said.
DeMuth, Foley and Auwaerter all asked the legislators to impose some common-sense regulation on municipal utilities to protect the outside customers.
"There ought to be some form of redress, other than going to the fox that's guarding the chicken coop and saying, you know, we think your rates are unfair," Foley said, closing his comments to the subcommittee.