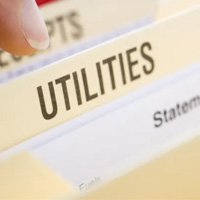 Vero fires back in dragged-out utility squabble
STORY BY LISA ZAHNER (Week of July 6, 2023)

Any hopes that Indian River Shores and Vero Beach could amicably iron out their differences on water utility rates likely ended back in January when Vero mailed bills with double-digit rate hikes to town residents. 
But the city's response to the Shores' latest appeals court pleading in a breach of contract dispute shows how wide the chasm has grown.
After losing an appeal before the Fourth District Court of Appeals, Indian River Shores requested clarification and rehearing, filed a request for clarification of "a matter of great public importance," teeing up its case for a run at the Florida Supreme Court, arguing the ruling could gut utility franchise agreements statewide.
Vero's legal team rapidly shot back, urging the court to deny the Shores' motion. "The Town's Motion is a shining example of an improper rehearing request. The Town points to no law or fact this Court overlooked. It improperly reargues the merits. It impermissibly cites new cases and matters outside the record. It represents well established Florida law as novel and undecided."
In the city's response, Vero correctly points out that numerous arguments the town's attorneys raised were never substantiated either in the Circuit Court proceedings or at oral arguments before the three-judge appeals court. The breach of contract suit never got to trial, where witnesses could give testimony and be cross-examined and where paper evidence could be scrutinized.
Instead, Judge Janet Croom granted Vero's motion for summary judgment based upon the pleadings filed by the parties, a short Zoom hearing, and her interpretation of the Florida Statutes and case law.
The dispute hinges on one clause in an October 2012 franchise agreement by which Indian River Shores renegotiated terms with the City of Vero Beach for water-sewer service, and extended Vero's franchise for 15 years, with an option to renew. Both Indian River County and Vero Beach wanted to serve Indian River Shores, so the two utilities submitted competing proposals.
Indian River County offered lower rates, especially for the reuse irrigation water Shores residents use on lawns, landscaping and golf courses. Vero Beach, not wanting to lose the Shores as customers, undercut the county's proposal by offering to match Indian River County Utilities' rates. The Shores Town Council agreed and signed a new 15-year deal with Vero under those terms.
Then in 2019 Indian River County reduced its reuse irrigation water rates and Vero did not match the lower rates for Shores customers, claiming the county reuse water and city reuse water were different classes of service. The town filed a breach of contract lawsuit, which Vero won by summary judgment. Vero also won the appeal.
In 2022, Vero revamped its entire water-sewer rate structure to impose double-digit annual rate increases on all customers.
The new rate increases in the bills that went out in January are not specifically in dispute in this case, but the city's power to increase Shores' customers utility rates beyond the published Indian River County Utilities rates cited in the 2012 franchise agreement is at the heart of the lawsuit.