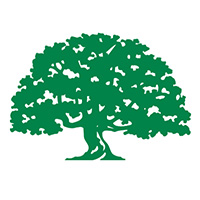 Record year for John's Island philanthropy, with increased focus on affordable housing
STORY BY MARY SCHENKEL (Week of June 1, 2023)

John's Island residents broke local philanthropic records this year with their contributions to the John's Island Community Service League and the John's Island Foundation, enabling the two groups to fund nearly $3 million in grants and scholarships. 
This spring, the John's Island Foundation, which funds capital expenditures, granted $1,397,500 to 30 area agencies, and the Johns Island Community Service League, which funds operational expenses and programs, awarded a total of $1,507,000.
Recognizing the scarcity of affordable housing in the county, more than half of the JI Foundation grants support shelter and housing expenses. Last year they gave $200,000 to the Coalition for Attainable Homes toward a public private partnership project with the county to build a triplex in Gifford, which is expected to open in November.
This year, they granted $100,000 to the Coalition for an Accessory Dwelling Unit being built behind a house that the Coalition owns. It, too, is a public private partnership.
"It's one of the ways to deal with affordable housing in the county," said Francie Cramb, JI Foundation grant co-chair with Theresa Kilman.  "Just coincidentally, it's something that people all over the country are looking at."
Sometimes called Granny Flats, where family members live behind the main house, they are generally one-bedroom houses with a small kitchen and sitting area. 
"Part of the whole issue that we learned through the triplex was that getting a water line, electric line, driveways, permitting, all that costs a lot," said Cramb. "With this the infrastructure was all in place."
The road to affordable housing, they say, is fraught with challenges, from the expensive and lengthy permitting process to the lack of reasonably priced land. 
"The developers come in and scoop up some of these places and take it right out of affordable housing. It's so frustrating," said Cramb. "It took the county several tries to get Gifford Gardens going, so it's hard." 
Kilman explained that many of their grants were not for actual structures but provided the funds needed by organizations to function. For instance, grants were awarded to renovate offices and residential rooms, acquire trucks to transport materials to affordable housing sites, purchase generators, upgrade technology, install plumbing and obtain hurricane-impact windows.
One request, not at all housing related, was among their most unusual to date – an application for $20,000 to fund two horses for Special Equestrians of the Treasure Coast.
"It's what they need to run their program, making it a capital expenditure," added Kilman. "Doing this on a volunteer basis, you really get to see all the good work that the nonprofits are doing. And how much of a sense of community that there is here." 
"It's one of the benefits for the people in John's Island that volunteer with either the Service League or the John's Island Foundation, because it really does make you much more knowledgeable about where you live and who else lives here," agreed Cramb.