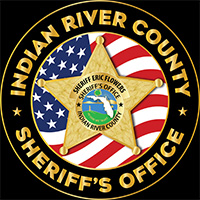 Embattled sheriff restructures top staff after resignations
STORY BY RAY MCNULTY (Week of March 16, 2023)

Responding to two sudden resignations in his command staff, Sheriff Eric Flowers restructured his leadership team with a flurry of promotions, including the appointment of two new deputy chiefs.
Deputy Chiefs Kent Campbell and Kyle King are now the No. 3-ranked members of the Sheriff's Office, serving beneath only Flowers and Undersheriff Thom Raulen.
King replaces Lonnie Rich, who retired two weeks ago – just days after being suspended with pay.
Campbell, who rejoined the agency last year after retiring in December 2021, filled the position vacated last April when Milo Thornton was inexplicably demoted to captain after an 11-week, in-house investigation cleared him of alleged wrongdoing.
Among the 15 other deputies promoted were four new captains and four new lieutenants. The shakeup included the demotion of Capt. Tony Consalo to lieutenant, but, according to agency sources, Flowers rescinded the demotion after Consalo offered to retire at the end of the month.
Consalo, 59, will become the third member of Flowers' upper echelon to retire in the past six weeks. He'll join Rich, 52, and Capt. Pat White, 46, who turned in his papers in early February.
Sources within the Sheriff's Office who agreed to speak only on the condition of anonymity said the departures of Rich and Consalo were connected to remarks made last month at White's retirement party.
Not only did White suggest he might run against Flowers for sheriff, but many of the deputies who attended the affair enthusiastically embraced the idea and made unflattering remarks about their boss. The sources said Flowers did not attend the gathering, but he was told of the remarks later that night and, feeling betrayed by his most-trusted confidants, began making phone calls at 7:30 a.m. the next day.
Rich, White and Consalo could not be reached for comment.
Documents provided by the Sheriff's Office did not include a reason for Rich's suspension, but sources said it was related to him authorizing use of an agency helicopter to give White a ride to Fellsmere home after his last day on the job.
Flowers did not respond to multiple emails seeking comment on Rich's suspension, the retirements of Rich and White, the remarks directed at him during White's party, and last week's restaffing of the Sheriff's Office's upper tier.
However, Vero Beach 32963 obtained from sources the email in which Flowers announced to his employees the latest round of promotions and the criteria he used to rebuild his hierarchy.
In the March 7 email, the sheriff wrote that the new promotions were "based on high-quality law enforcement practices, in many forms, and a combination of dedication to the agency, professionalism, and a team approach."
He continued: "I am optimistic that we are fostering a healthy culture where all voices matter and we unite as one team, one agency, against the evil that wants to break us down and cause harm to the community we have sworn to protect."
Flowers closed by urging his deputies to "keep doing a great job of serving our citizens, putting the right people in jail and building each other up as we move forward with this new team of professional leaders."
The new captains, whose promotions were effectively immediately, are: Ross Partee (Criminal Investigations); William Luther (Special Operations); Joe Abollo (Professional Standards); and James Hare (Corrections Operations).
The promotions of the new lieutenants and sergeants are scheduled to take effect Monday.
The new lieutenants are: Mike Pierce (Criminal Investigations); David Bailey (Community Affairs); and Jesus Cirino Jr. (Corrections Support).
Adam Vecchione was promoted to "acting lieutenant" in the Corrections Operations section.
Seven deputies were promoted to sergeant: Greg Farless (Law Enforcement Patrol); Charlie Clark (Criminal Investigations); Chris Rodriguez (School Resource); Eric Sesack (Forensic Services); and Raymond Plasse, David Dufresne and Joe Jenkins (Corrections Operations).