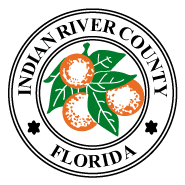 Longtime county official, passed over for top administrator post, will retire
STORY BY RAY MCNULTY (Week of March 30, 2023)

County Community Development Director Phil Matson said he would have served for at least another five years if he had been hired to be the new county administrator.
He wasn't.
So less than a month after learning he was no longer a candidate for the administrator's job, Matson said last week he will retire on April 12 – the date of the next meeting of the county's Metropolitan Planning Organization, where he spent more than 20 years as staff director.
He planned to notify his staff and the county's Human Resources Department this week.
However, Matson said his decision to retire was not directly connected to the County Commission's decision to hire an outside candidate – former Cocoa City Manager John Titkanich – to run the county's day-to-day operations.
"Sure, I was disappointed I didn't get the administrator's job, but I was very flattered to be considered and that's not the reason I'm leaving," Matson said. "Believe me when I say: I made this decision with a heavy heart, because this community has been great to me and my family.
"But I'm 59, I've managed my finances well enough to give myself this option, and this was a good time to step back and take stock of things."
Specifically, family things, including the death of his brother-in-law in February.
Perhaps the most compelling factor in Matson's decision, though, was his 23-year-old daughter, Sasha, who was injured in a serious automobile accident on Jan. 28 on an icy road in St. Louis.
He said she suffered a concussion and three herniated discs that likely will require back surgery. She has returned to work, but she lives in a walk-up apartment building and struggles to climb the stairs.
He wants to help her find a new place where she won't need to deal with stairs.
"The first thing I'm going to do is visit my daughter," Matson said. "She's having a rough time, and I want to be there to help."
In addition, his son, Dylan, is scheduled to graduate from the University of Pittsburgh next month, then move to Washington, D.C., to start a job as a nurse anesthetist. So a trip to the nation's capital is on his agenda, too.
"I think I've still got plenty of life in me, so I'll eventually get back to doing some work – maybe full time, probably on a part-time basis, possibly as a consultant – but I'm definitely going to take some time off," Matson said.
"I want to spend time with my kids," Matson said, "and my wife is from Europe, so there's probably some travel in our future, too."
Matson, whose expertise is in planning, said he's proud of the work he and his staff have done for a still-growing county, managing the steady increases and occasional spikes in population, traffic and both residential and commercial development.
Despite the surge in growth during the COVID-19 pandemic – the county's population continues to climb toward 170,000 – Matson said the community's quality of life remains desirable.
As a result of the planning we put in place, we've grown more gracefully than any county in the state," he said. "And we've done it efficiently, with the same staffing levels as 15 years ago."
Commissioner Joe Flescher, who was elected to his fifth term last year, praised Matson's contributions to the community, saying, "I respect and appreciate Phil's work, which has allowed this county to maintain the qualities that make it such a great place to live."
He described Matson's imminent retirement as a "significant loss for our community."
Flescher and fellow commissioner, Deryl Loar, staunchly supported Matson's bid for the county administrator's position, but Commission Chairman Joe Earman and commissioners Susan Adams and Laura Moss preferred to bring in an outside candidate.
Neither Adams nor Moss included Matson among their five finalists.
Both Flescher and Loar said they feared Matson might choose to leave if he didn't get the job.
"During the selection process, someone said, 'We'll still have Phil if he doesn't get the administrator's job,'" Flescher recalled. "And both Deryl and I said, 'No, we won't.'
"Phil has so much institutional knowledge, and the in-house relationships, and an understanding of what makes this county so special … I can't understand why we wouldn't want to seriously consider him for the administrator's job," he added.
Flescher said it will be Titkanich's job to replace Matson, but it won't be easy, even with some promising talent in the building.
"Wherever Phil goes, they will gain a tremendous asset," he said. "He has been the recipient of many awards, accolades and achievements – so wherever he ends up, he's going to need a big wall."
Matson said he's not sure if he and wife, Nikola, will stay in Vero Beach, regardless of whether he works again.
"The only thing I love more than this community is my family," he said. "So, yes, we might relocate to be near our kids."