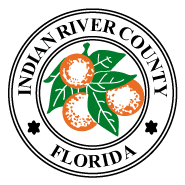 New County Administrator eager to 'prove my mettle'
STORY BY RAY MCNULTY (Week of March 30, 2023)

New County Administrator John Titkanich, who agreed to a three-year contract that will pay him an annual salary of $205,000, is scheduled to start work on April 17.
The County Commission last week voted unanimously to approve the deal, which, according to records, also includes a $4,200-per-year car allowance, 20 days of vacation annually, a retirement plan with up to a 5-percent matching contribution and 20 weeks of severance pay if he is terminated without cause.
The total cost of the package – salary and benefits based on current rates – is more than $960,000, or nearly $321,000 annually. The contract may be renewed 90 days before it expires.
Titkanich, 57, called the contract "fair and equitable to both parties," though he admitted he initially sought a five-year term. He said he was eager to "come in, prove my mettle and show my worth by leading the organization in a way the community and the commission can take pride in."
Before voting on the contract, Commissioner Laura Moss questioned the length of the deal, saying, "It strikes me as being a bit short – that it should be at least five years."
Although it wasn't a factor with Titkanich, who is building a home in the county, Moss said she feared the commission was setting a precedent by offering only a three-year contract.
"I don't know that someone would relocate an entire family and move here for a three-year term," Moss said.
County Attorney Dylan Reingold pointed out that he operates with an annual contract, as did Titkanich's predecessor, Jason Brown, who succeeded Joe Baird, whose final contract was for only two years.
Commission Chairman Joe Earman, who helped negotiate the deal, said three years was a "very adequate number," adding, "You ought to be able to determine if you like your administrator within three years."
Commissioner Joe Flescher said he favored the shorter term because a three-year contract "keeps you aware that you're being evaluated."
He said he wanted each of the finalists to commit to serving for at least five years if hired, but added, "I don't think we need to return the same commitment."
First-year Commissioner Deryl Loar, who served three terms as the county's sheriff, asked Human Relations Director Suzanne Boyll how the parties arrived at an annual salary of $205,000. She replied that it was the number Titkanich said was acceptable to him.
"Did we counter?" Loar asked.
"No," Boyll said.
Titkanich spent 18 years working for the City of Cocoa, where he served as economic development manager for 11 years before becoming the city manager. For the past two years, he has worked as St. Lucie County's performance and innovation director, managing the county's strategic plan.
He was hired here after a national search that attracted 58 applicants.
Titkanich replaces Brown, who worked for the county for 25 years and served as administrator from 2016 until he resigned on Dec. 31, citing stress-related health issues and a desire to spend more time with his family.
Brown took a job in the finance division of the county's Clerk of Court office.