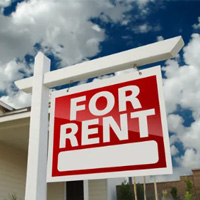 Seasonal rental picture surprisingly rosy
STORY BY STEVEN M. THOMAS (Week of September 14, 2023)

Great news for snowbirds who want to spend the winter season on the barrier island but haven't booked a place yet.
In contrast to this time last year, when rental prices were much higher than before and properties were booked fairly solid, a good selection of houses and condos are still available for lease on the island for January, February and March.
What's more, seasonal rental rates have stabilized after doubling in some cases in the past couple of years – with rents flat or up a mere five or 10 percent above this time a year ago.
The change doesn't indicate a weak rental market, according to top agents on the island, but rather a slight increase in rental inventory and a later start for the renting season.
There are variations in availability and price movement from neighborhood to neighborhood, and rental agents largely agree activity is brisk and getting better.
Because renters are showing up "later this year, we currently have some properties available for multiple months [in season], but this may end very soon as we have seen an increase in requests just this past week," ONE Sotheby's International Realty rental manager Carol Makolin said Friday.
"I don't remember a September this busy, so I am not sure how long we are going to have properties available. Last week alone, we placed more than $60,000 in rentals."
"We are expecting another strong season," said Moorings Realty Sales Co. broker Marsha Sherry. "All of our single-family homes are currently booked for the season. Most of the condos are booked, too, but there is some availability, and new properties are still coming on the market.
"Overall, we have about a 5 percent increase in our seasonal inventory this year. That isn't a big increase but still – the words inventory and increase haven't been seen together very much lately!"
"There are 60 three-plus bedroom homes and condos showing as available on the island for January, February, March and April," Dale Sorensen Real Estate manager Angela Waldrop told Vero Beach 32963 at the end of August.
"They range from $7,000 per month to $40,000 per month. There are others that have been rented for a part of the 2024 season, but this is the number of the homes and condos that are still showing as vacant for that time period.
"[In addition], there are 48 two-bedroom homes and condos, from $3,500 per month to $15,000 per month, showing vacant for that period, along with six remaining one-bedroom places, ranging from $2,900 per month to $7,000 per month.
"Based on my personal inventory, there are more properties available now than there were at this time a year ago," Waldrop said.
The increase in properties new to the rental market is being driven by the same economic forces that continue to push prices higher in many cases, even as the market takes something of a breather from the pandemic boom in rental demand and lease rates that mirrored the massive runup in home prices.
"We think there are several cost factors influencing homeowners to put their properties in the rental pool for the first time," said Sherry, whose brokerage manages 60-some seasonal rental properties in The Moorings and elsewhere on the barrier island, from Shorelands to Grand Isle. "With increased insurance and association fees, some owners have decided to rent to help manage the increased costs."
At the same time, people who typically rent their properties are inclined to raise monthly rates to cover the higher costs of ownership, including a 1-cent increase in the county bed tax that goes into effect on Oct. 1, at the start of the next fiscal year, raising the combined state and county bed tax to 12 cents.
One cent on the dollar doesn't sound like much, but for a $50,000-a-month property, it amounts to $500 more per month and most landlords will want to pass that cost on to renters.
The increased availability of seasonal rentals this year comes with a few caveats.
"While the inventory seems higher than in the past few years, many of the properties still available have a three-month minimum preventing one- or two-month tenants from renting them," said Waldrop, who manages about 100 rental properties.
"To come to Vero for just the month of February or March is really hard to do, and it gets more difficult every year," said Sherry. "People putting their property in rental pool are looking for a longer lease. They don't want to do the work of getting the house ready for just one month of rental income and they don't want three different renters in there during the season."
Condo association rules further limit short-term stays in many instances.
"Within the Moorings, there are 15 different condo associations and they all have their own rules and regulations for rentals," Sherry said. "Some have a minimum stay of three months, while others require two months or 30 days."
The difficulty of securing one-month rentals during the prime winter months "is a trend I don't see ending," Sherry added. "You probably need a minimum of six weeks. Or you might have to adjust your plans and do January and February instead of February and March."
Sherry, Waldrop and Makolin have finely honed systems to minimize hassles for homeowners who want to rent their homes during the season.
"We market the property, negotiate the lease, and run everything through the associations to get their approval," Sherry said. "We collect the monies and file and pay the taxes.
"We check the condition of the property before the tenant moves in to make sure the hot water is turned on and everything is available and working. After the renters leave, we check the property again to make sure we can release the deposit, and we have licensed, bonded, insured cleaning companies ready to come and clean the house – unless the owner wants their own cleaner to do it. If there are any disputes between parties, we handle them."
"We do the complete move-in and move-out package," said Makolin. "That consists of marketing the property through various websites and multiple listing services, finding the right tenants, moving forward with a lease and collecting whatever fees and taxes are applicable.
"We also coordinate with the HOAs in order to ensure the owner is compliant. While occupied, we handle all calls and issues that may arise. When tenant moves out, we inspect the property to ensure there's no damage or issues."
Island rental agents are just as helpful to tenants as they are to owners.
"We always have a welcome package for renters with information about trash days and locations, recycling and what the internet codes are," Sherry said. "We have a nice Moorings bag and usually give them some Indian River citrus, along with a list of restaurants and activities – what to do in Vero.
"In season, we have a fulltime director of personal services, who is kind of like a concierge for the renters. If a lightbulb burns out or the toaster won't work or the garage door clicker malfunctions, we are on site and we take care of it promptly.
"The TV remote is the biggest things people have problems with and we are happy to help with that!" Sherry added.
"We take very good care of our renters. We want them to be happy. We want them to come back and rent our properties again next year."
Agents have another reason to do all they can to give renters a positive Vero Beach experience.
"Many of the tenants are seeking to purchase a home in Vero permanently," said Makolin. "Vero is growing at a rapid pace and is projected to continue. If our rental clients want to move toward permanent ownership, we are happy to help them with that as well."
"Many of our renters have become homeowners over the years," agreed Sherry. "That has always been a path to sales. It is a great opportunity for renters to see if they like it here and would like to live here."
As for prices, even though the rate of increase has slowed, island stays are far from cheap.
"The highest priced rentals I have secured so far for the 2024 season are $300,000 for a six-month lease and $55,000 for a one-month lease," Waldrop said. "The highest priced active listing that I have is $40,000 per month."
Sherry and Makolin both said rental prices are continuing to go up at a moderate pace. Waldrop said they may dip slightly this season compared to last – but not by much.
'I think that these increased rates are the new normal," said Waldrop. "They will fluctuate slightly during the coming years but we are blessed with an extremely active rental market.
"I find that the renters that I work with chose Vero Beach for all of the reasons that I could not wait to return after college: no high-rise buildings, a strong sense of community, locally owned businesses, and postcard views everywhere that you look!  I am truly in awe of this community."