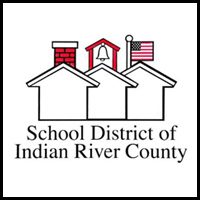 Sick threats on School Board continue
STORY BY RAY MCNULTY (Week of September 14, 2023)

The hostile and threatening phone calls and emails have slowed to a trickle, but School Board Chair Peggy Jones said she's still enduring the sickening aftermath of an intimidation campaign launched by followers of a Moms For Liberty operative.
"The calls and emails are still coming in, and the Sheriff's Office says it's still tracking them, but I don't know if anyone will be arrested," Jones said on Sunday. "From what I've heard, the threats need to be specific and direct – that someone actually says they're going to kill me – for them to rise to the level of a crime.
"Just saying someone should kill me or they wish I was dead isn't enough, apparently, even if they use vile language and a menacing tone, as most of them do," she added. "But we'll see what happens.
"The investigation is still ongoing."
Sheriff's Office public information officer Joe Abollo did not return messages seeking updates on the status of the investigation Sunday and Monday, nearly two weeks after Jones received the first threatening voicemail on her School District phone.
The barrage of calls and emails – most have targeted Jones, but School Board members Teri Barenborg and Brian Barefoot also have received some – began the morning after a North Carolina-based, culture-war agitator disrupted a board meeting.
Pastor John Amanchukwu, known for stirring up controversy at public gatherings across the nation, attended the School Board meeting here on Aug. 28 to punctuate an obviously scripted effort by the Moms group's local chapter to have objectionable books removed from on-campus libraries.
The group's tactic was simple: Send a parade of supporters to the public-comment podium to read sexually explicit excerpts from school library books and force the board to stop them, which, under a new state law, requires that those books be permanently removed from shelves.
Amanchukwu, however, didn't stop reading, despite repeated requests by Jones, who refused to tolerate his belligerence and ultimately asked sheriff's deputies assigned to the volatile meeting to remove him from the chamber.
After the meeting, Amanchukwu, who had attended at the invitation of the Moms group's local co-founder, Tiffany Justice, a former School Board member, posted a video of the incident on his social-media accounts, which have more than two million followers. Amanchukwu also appeared on popular national conservative news broadcasts and political podcasts where clips from the meeting were played.
Following this wide exposure, the venomous calls and emails began.
Jones said Schools Superintendent David Moore immediately notified the Sheriff's Office, which coordinated its efforts with the FBI, because most of the threats came from outside Florida.
The threats were arriving in such troubling numbers that detectives told Jones, who was understandably concerned about her safety, to stop listening to the calls and reading the emails.
"I'm no wimp, but some of them …," Jones said. "They were really bad."
That's why, Jones said, any absence of criminality is of little consolation.
"Just because nobody gets arrested doesn't mean it's over for me," she said. "It takes only one idiot to do something stupid – and that could be someone who didn't even threaten me. It could be someone who sees the video and it sets them off."
Jones said she and her husband plan to go back and review the calls and emails they hadn't yet heard or read to make sure there are no threats that could put the safety of family members in jeopardy.
The past two weeks have been difficult, Jones admitted, and she blames Justice and the Moms group's local chapter for bringing in Amanchukwu and sending him to the podium, knowing his reputation for rabble-rousing.
In fact, Amanchukwu was a guest on Justice's "Joyful Warriors" podcast in May.
"This hasn't been fun," Jones said, "but this is what Tiffany Justice and her group did to me."
Vero Beach 32963 sent the Moms For Liberty's media relations office an email seeking a response from Justice to accusations that she and her group were responsible for the threats. A spokesperson replied she was unable to meet the newspaper's deadline Monday.
Jones said she had not received anything resembling an apology from Justice or anyone associated with the Moms group's local chapter. Neither had Barenborg or Barefoot.
To the contrary, the Moms group's local chapter doubled down, posting on its public Facebook page Sunday: "We won't give up on the children for a few ridiculous liberals! Vote out Peggy Jones."
Jones, though, said she was a longtime Republican who opted for no-party-affiliation status after being elected to the School Board in 2020 because she believes partisan politics have no place in public education and she doesn't want to be beholden to any party or ideology.
"My decisions are based on what's in the best interests of our kids and our district," she added.
The closest the local Moms chapter came to showing even a hint of remorse was sending a letter to another local news outlet, which reported that the correspondence included a statement that the group did "not condone threats of violence of any kind to anyone, including elected officials."
As of Monday morning, however, the group had not condemned the threats.
Also, in an email to School Board members last week, the local Moms chapter wrote that it hoped the Sheriff's Office would track down the perpetrators of any "acknowledged legitimate threats concerning this matter."
The next sentence, though, stated, "We understand that many people are angry over the removal of these books," wrongly implying that the threats were prompted by the board's unanimous vote at the meeting to take more than 30 books off the library shelves.
The threats sent to Jones and the other board members were not in response to the books being removed. They were prompted by the videos posted on social media of Amanchukwu being removed from the meeting.
"They don't want to admit they did anything wrong – they never do – but I did receive threats because they brought that man to our meeting," Jones said, referring to the Moms group and Amanchukwu.
"It was no coincidence that he was there," she added. "They knew what he was going to do, because that's what he does. He disrupts."
As stressful as the past couple of weeks have been for her, Jones said she's more concerned about the impact this episode will have on public participation at School Board meetings and the willingness of people to run for seats on the board.
"Forget what they did to me," Jones said. "Look at what they've done to our community. People have told me they want to speak at board meetings, but they're fearful.
"This kind of behavior also discourages good people who might want to run for the board but they disagree with the Moms group and don't want to put up with this nonsense," she added. "That shouldn't happen, and it especially shouldn't happen here.
"We should be better than that."